There are many benefits of teaching with My First Spanish curriculum resources, but here are the top ten favorites.
My First Spanish curricula: carefully researched and created by the Languages4kidz Team with Graciela Castellanos as leader and writer of the programs and resources based on her more than 30 years' experience in teaching languages to very young children.

Access to one-of-a-kind digital Teacher Guides where you'll find an incredible variety of activities, resources, tips, and ideas in every detailed lesson plan.
Home Kits for children in digital format with original picture books with audio clips of songs, read aloud and animations and interactive activities online to reinforce their acquaintance of the Spanish language.

 

Opportunities to give children the gift of an additional language early in life. 

 

Do something you LOVE.

 

The everyday precious moments with the children and their families.

 

The joy, the smiles, and the hugs from little ones that will keep you motivated, inspired, and growing as a teacher. 

 

The satisfaction of making a difference in a child's life by contributing to their education and touching their hearts.

 

Convenient self-training program for teachers and entrepreneurs. 

 

My First Spanish Brand and a company like Languages4kidz teaming up with you.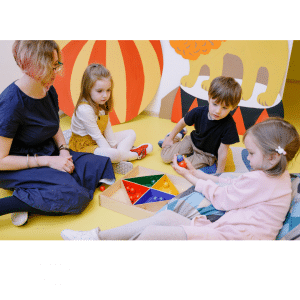 Learn more about teaching with My First Spanish TODAY!