📢 Exciting News for Educators and Parents teaching Spanish to young children! 🌟
🎉 Our Website Has Fresh Updates for the New School Year! 📚
After a rejuvenating summer break, we're thrilled to unveil our revamped webpage that's loaded with an array of engaging Spanish teaching resources designed exclusively for young minds. 👩‍🏫👨‍🏫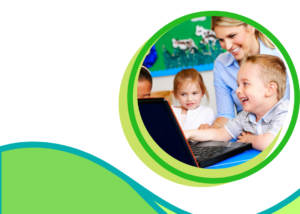 📝 What's New?
🔹 Brand-new page design for seamless navigation.
🔹 Enhanced user experience for both educators and parents.
🔹 Upgraded resources to ignite curiosity and foster learning.
🔹 Updated pricing that's budget-friendly and value-packed.
💡 Why Choose Our Resources?
🧠 Tailored to suit the needs and interests of toddlers and young children, ages 1 through 8.
📚 From interactive activities to engaging exercises, our resources offer a well-rounded curriculum that grows with your child's learning journey.
🤗 Our Interactive Activities and Home Kits turn learning into play, where children actively participate and engage with Spanish in meaningful ways.
📘 Our carefully crafted picture books effortlessly introduce kids to the beauty of Spanish with engaging stories to make language acquisition a fun-filled adventure. Our stories not only entertain but also educate, instilling valuable life lessons, promoting critical thinking, and nurturing a love for reading.
👩‍🏫 Perfect for Home and Classroom: Whether you're a parent looking to enrich your child's language skills at home or an educator seeking innovative teaching resources, our collection seamlessly integrates into both environments, making learning Spanish a seamless and enjoyable experience.
📱📖 Adaptable Formats: Whether you prefer digital resources for a tech-savvy classroom or paperback editions for a tactile experience, we've got you covered. Our collection of children's picture books and curriculum resources are available in both digital and paperback formats.
🎁💰 Budget-Friendly Prices: We believe in making quality education accessible to all. That's why we've worked tirelessly to update our prices, ensuring that top-notch resources are budget-friendly.
📣 Don't Miss Out!
Join us on this enriching adventure of language and culture. Visit our website today to explore our collections and embark on a journey that will leave a lasting impression on your child's education.
Explore our captivating picture books, engaging activities, and comprehensive guides. Your journey to unlocking the world of Spanish for all kids starts here!
📚🌎 ¡Vamos a aprender juntos!