Do you want to teach your kids an Spanish?
Then, this is the right time to start planning! 
If you are interested in teaching Spanish to your young child you may be asking yourself many questions: 
What are the best curriculum options?

 

How do very young children learn?

 

What are developmentally appropriate activities for little ones?

 

What types of activities do babies, toddlers, preschoolers and young ones like?

 

What if I am homeschooling?

 
If you are in any of these situations, the newly available My First Spanish Branded digital resources for exposing little ones to Spanish  may be the right solution for you.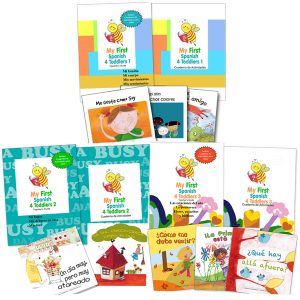 Depending on your situation, our resources can help you get a good start. With our easy-to-use thematic units, you can start teaching using whole language in context right away. We encourage you to start giving children all the benefits of an additional language early in life. 
Our new digital curriculum books include complete guides with 12 detailed Lesson Plans each, Enrichment Activities Booklets (printable), audios of the songs, nursery rhymes and finger plays, as well as the audio for dialogues and read aloud of the picture books that accompany each unit. These NEW digital features facilitate anyone with basic knowledge of the language and basic knowledge on how to teach little ones to follow along. 
With our resources children sing and dance along with lively songs that help them develop a positive language learning experience and listen to story books that stimulate their imagination and creativity and gives them a valuable opportunity to follow and acquire the structures and patterns of the target language.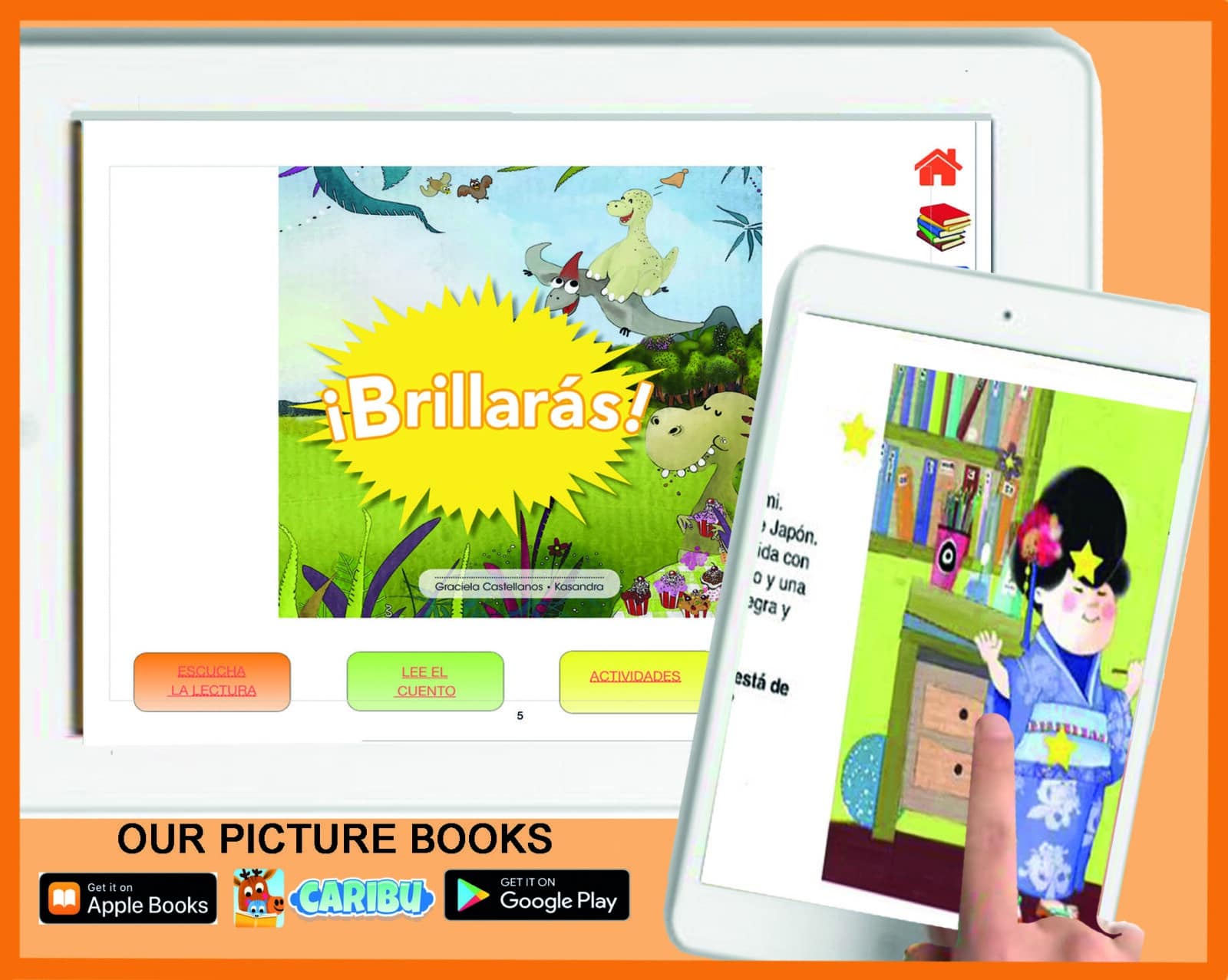 You can find all our digital resources for teaching your kids Spanish on our Shop.