Learning is easier if it is fun and to make it fun we need to provide children with a playful environment. The more fun the environment, the more a child will want to stay with it. We know children learn in a variety of ways but we all recognize that play is an important vehicle in the process.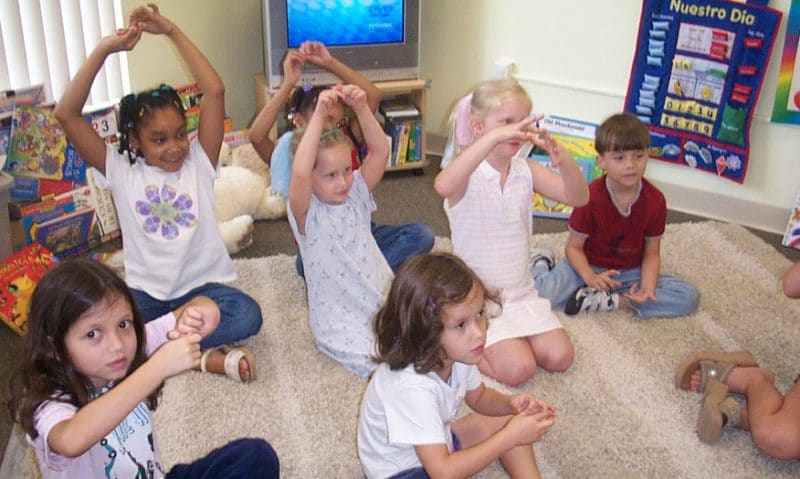 Children learn a second language in a natural way, through play, songs, rhymes, movement, exploration, creativity, games, story books and fun activities in an environment that is playful. When exposing children to a new language use the language at all times paired with games. Invite them to play grocery store, make a snack or pretend to be an astronaut. Let them learn by doing. Use props, pictures and sounds to reinforce the new language in a playful way.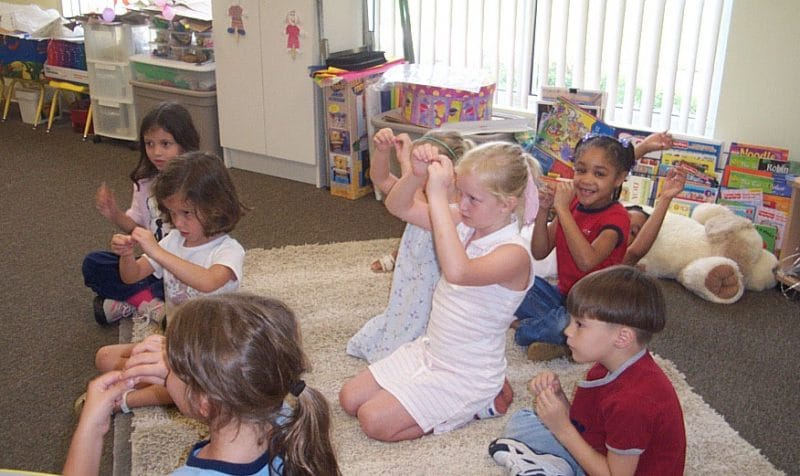 Use music and rhythm. Music is one way to use the whole brain. The songs, nursery rhymes and finger plays they learn in their childhood will always be remembered. Encourage children to dance and move to different rhythms. Movement activities such as dancing, bouncing, and jumping keep children engaged, and help them broaden their understanding of the new language and its culture. Let them use all their senses to absorb the language. By expressing with new words how things feel after touching them. By tasting and eating foods and saying the food name in the new language. By smelling hidden objects in a bag, and guessing what is inside.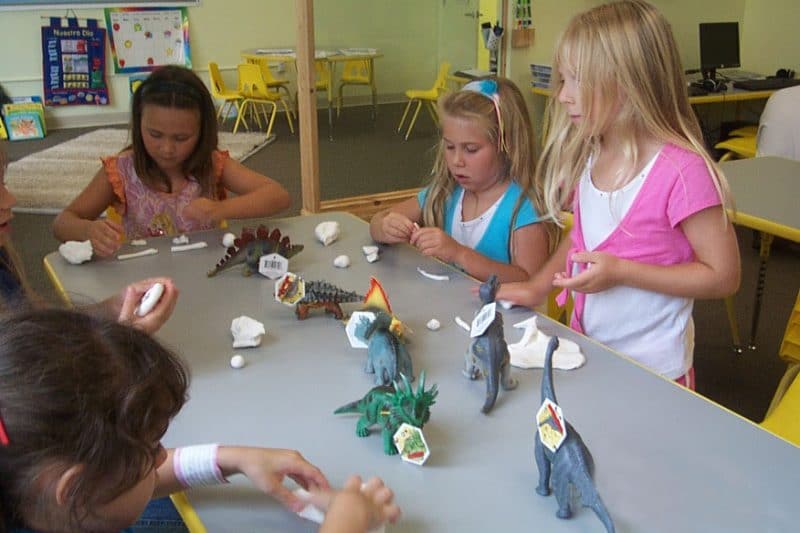 You can turn everything that is out there into a learning experience. Encourage children to use the new language while counting oranges; comparing leaves; classifying different animals, food, or anything that interests them. Let them pretend to be different characters. Encourage them to act out and role play to strengthen their imagination, expression and creativity.