Learning is easier if it is fun and to make it fun, we need to provide children with a playful environment. The more fun the environment, the more a child will want to stay with it.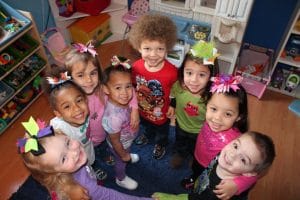 With My First Spanish Curriculum Resources children sing and dance along with lively songs that help them develop a positive language learning experience and listen to story books that stimulate their imagination and creativity and gives them a valuable opportunity to follow and acquire the structures and patterns of the Spanish language in a fun and natural way. 
Take a peek at some samples of our materials in Spanish as you navigate through our webpage. Browse the online interactive activities for each Picture Book and download a sample of one of our Teacher's Guide lessons. Visit our Shop and get detailed descriptions of the picture books and the Teacher's Packages offered. Take a look at the songs that are part of these packages and give us a try!  
Check out our YouTube channel where you will find songs, instructional videos and samples of our beautiful picture books.